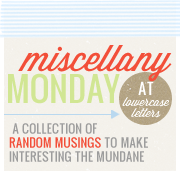 Happy Monday ladies! I have been a little absent this past week because 1. I graduated with my master's degree 2. We had a fabulous engagement party 3. We took a whirlwind three-day trip to the Outerbanks with friends and 4. We moved! Whew...the past week feels like a month because I've accomplished so much. Here are some random tidbits.
one.
It took six and a half hours to drive from Charlotte to the OBX on Monday afternoon and then nine hours to drive from the OBX to Hoboken on Friday. Needless to say, I don't really mind that I have to walk everywhere right now. We had a great time visiting with friends, attending a wine tasting, lounging by the pool, and laying out on the beach. Each night a different couple cooked dinner and the twelve of us ate together.
It was very difficult to get a good photo of us all and this was the closest we could get!
two.
I'm unpacking boxes and it looks like a tornado came through our 760 square foot apartment. Luckily I'm getting close to finished but still have endless amounts of organizing to go. You should be very impressed - I fit 80% of the belongings from my 1800 square foot townhouse into our 760 square foot apartment.
three.
Riley had a great time at the OBX. He barked at the waves and floated in the pool and was pretty much the center of attention.
It is getting a little bit better last night and today but for our first two days in Hoboken, he was not adjusting well. We took him on four potty walks Friday (including one at 4:35am) and he refused to go to the bathroom. And he cried all day and night. He would whine or bark whenever he would hear a siren or a car horn or people talking. On Sunday morning, I woke up at 5:00 to take him for a walk and off we go down the hallway. As I press the elevator button, Riley decides to pee in the hallway, luckily on the tile floor next to the elevator as opposed to the carpet. All pet owners reading can imagine the horror and embarassment I felt. He looked up at me and wagged his tail waiting on me to praise him for waiting until we got out of the apartment. (I've since tried to show him he must wait until we get out of the apartment building!). I couldn't punish him so I just threw him back in the apartment with Corey and grabbed my cleaning supplies to dispose of the evidence. He's starting to adjust to city life now and is sleeping through the night and using the bathroom on the concrete.
four.
Speaking of Riley, he had a play date yesterday. Corey and I drove out to his parents' house and had lunch with them and his sister. We brought Riley with us and he had the best time with Corey's sister's dog, Spanky. Spanky is a puggle and is about Riley's size. They're now BFF. (Riley is not BFF with the giant lab who tried to sniff his bottom in the dog run this morning.)
five.
I am currently job hunting here in Hoboken. Currently my days are filled with searching for jobs and visiting schools, unpacking, playing with Riley, and going to the gym. I'm excited for a few weeks of relaxation, however, if you know a principal in the North Jersey area, tell them to please hire me. My resume is excellent.