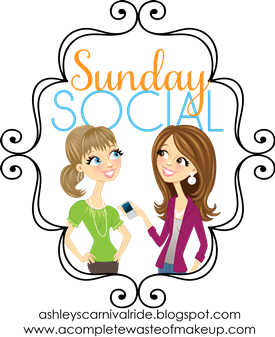 I'm taking a quick break from our long weekend to link up for Sunday Social today. This has been such a perfect summer, I just couldn't miss the summer wrap-up. xo
What was your favorite trip/vacation/activity this summer?
Clearly my favorite activity was our wedding! Even though this summer went by super quickly, I'm sure it will go down in history as one of my favorites ever because I married my love.
My favorite vacation was our honeymoon to Hawaii. Hawaii is really an amazing place. We can't wait to go back in several years. I've been holding out on you for a recap, so here is a little sneak peek.
Favorite outfit look of the summer/clothing item?
My favorite outfit was my Lilly Pulitzer buttercup shorts, a nice soft tee from Loft, and my Jack Rogers.
I loved being comfortable this summer and didn't wear dresses as much as usual, aside from on our honeymoon. I also worshipped the color coral this summer, as illustrated below.
What is one thing you wish you had gotten to do this summer?
I got to do so many things I'd been really wanting to do this summer. I spent more time with my friends at home when I traveled for showers, my Bridal portraits, and bachelorette weekend. This is something I'm so happy about as it is difficult to spend time with everyone now that we are all spread out. One thing I do really wish I could have done was go on vacation with my parents. Although I was home with them for four days in June and spent some time with them and had lots of dinners out, I never feel like I get to spend enough quality time with them lately.
Favorite Song of the Summer?
I have to admit, I really loved doing the wobble with my girls at bachelorette weekend and at the wedding. I also really loved Train's Drive By this summer and my favorite work out tunes were The Fighter by Gym Class Heros and Whistle by Flo Rida.
Favorite movie/tv show of the summer?
My favorite movie was The Dark Knight Rises, even though I threw a temper tantrum when Corey suggested it because I was afraid to go see it. For T.V, I loved the summer episodes of Pretty Little Liars.